Here is what other Home Bodies clients in Maine have to say about working with our trainers...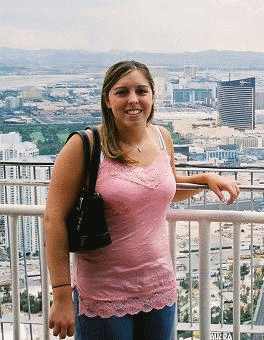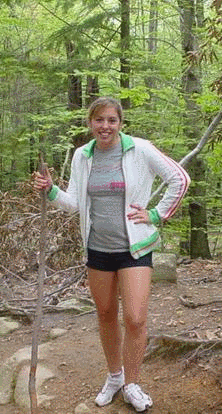 "Being in med school and trying to find the time to work out has always been hard for me. Between classes, clinics, study sessions and commuting time it's always hard to find the motivation to work out. Working with Bill has been instrumental in helping me meet and maintain my goals of having a healthy lifestyle.

I don't have a lot of time to work out, and I like the fact that the sessions are shorter than I am used to, but also very intense. Hiring a personal trainer is in and of itself a very motivational event. I always find myself trying to find time to work out during the week because I want to improve for my session each week...after all, I wouldn't want Bill to think I was slacking off! I also like the nutritional guidance I have received. Having a strategy of eating well throughout the week has made me feel more energized throughout the day despite the amount of stress I have from school. I am still impressed with the changes I have seen in just a few short months. Thanks again!"

Maria Kenney, Med Student.
Biddeford, Maine



If you live in Maine and looking for in home personal trainer, reach out to us!
"Thanks for my program, I'm not used to working my muscles in that order. Having something written out for me to follow gave me more of what I was looking for as far as progress.
I never really liked going to lift and not knowing what to do until I got there. Now I feel like I have a plan of attack. It was challenging to keep a diary but definately helpfulwhen looking back to see improvement."



Craig O'Donnel
Standish, Maine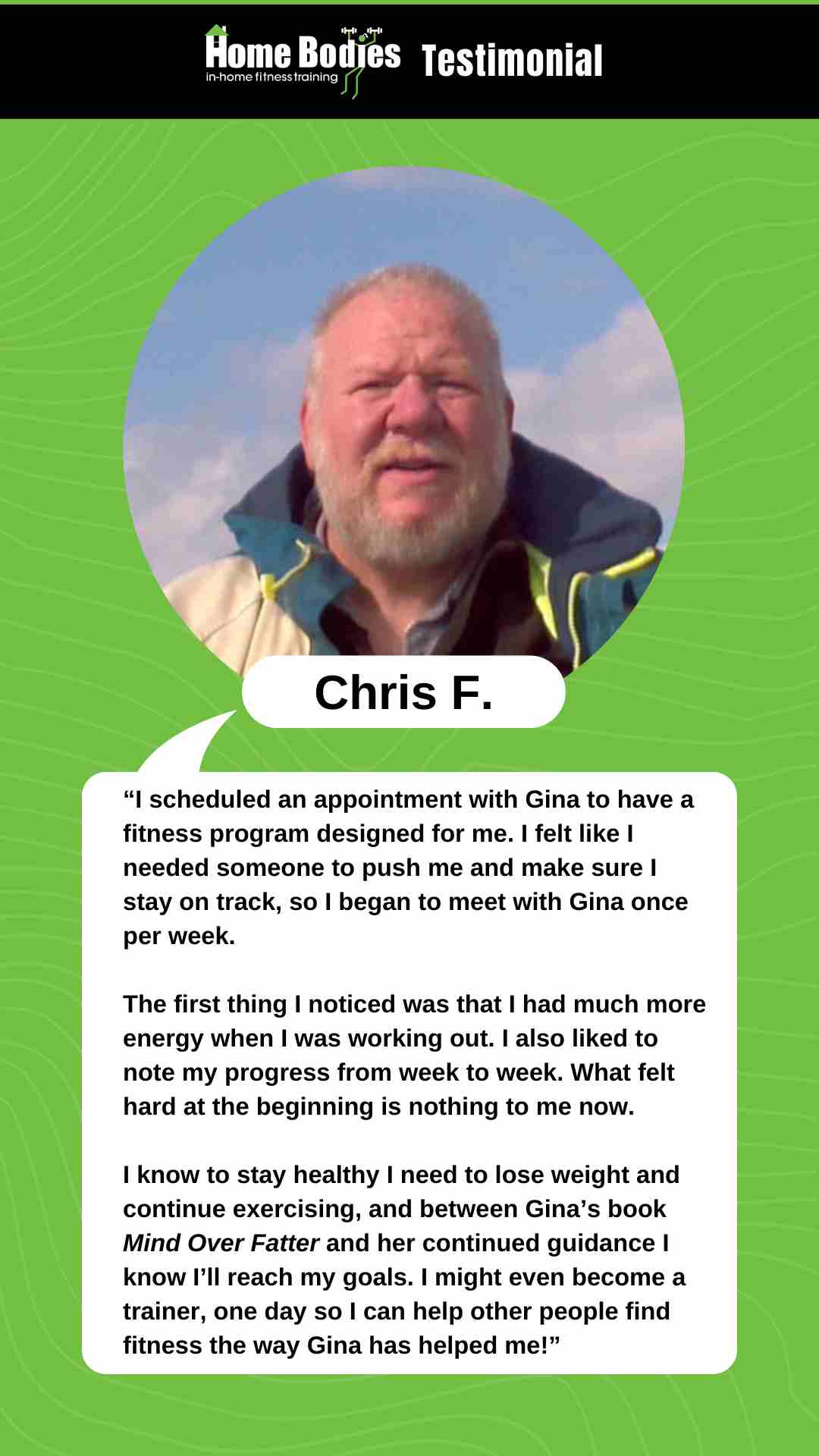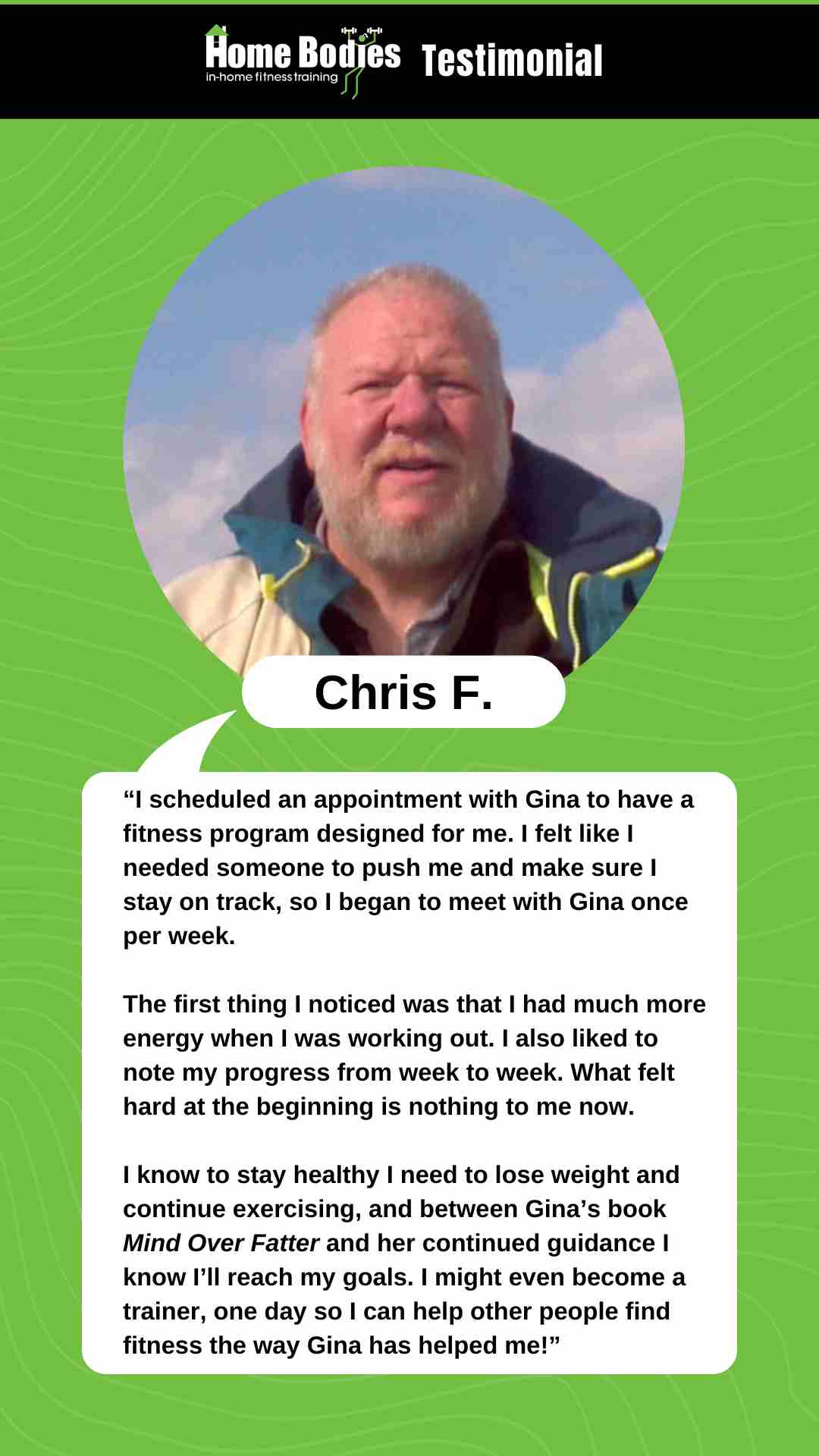 "This is a message for anyone out there who thinks they might need a personal trainer--That was the first thought I had when I talked with Gina about training. I was not sure what it would involve, and I thought maybe 2 or 3 sessions would be what I needed. Well, that was many months ago, and I continue to see Gina as often as my schedule allows, and I usually walk away feeling like I have accomplished a great deal, and I am never bored. Gina is a great resource for anyone who wants to improve their physical health, no matter what their current level of activity is." 


Susan Anderson, Kittery Pointe, ME.
R.N. at Mass General Hospital,
Lost 15 pounds in two months and has increased her strength 140%.
Home Bodies client for 4 years! 
"I began to work with my trainer after struggling to stick to any exercise program I have attempted to follow in the past. Seven years ago, I was diagnosed with a chronic autoimmune disease, which leaves me with extreme fatigue during flare-ups of the condition. I knew that I need someone to help motivate me and help me work through the issues that arise when attempting to follow a fitness program due to my health concerns.

My trainer is extremely attentive to my needs as an individual and is great about making alterations to my program whenever needed. She is extremely focused on doing whatever she can to ensure that I reach my fitness goals. I always feel like I'm her number one priority, even though I'm sure she has many other clients that she trains.

Since working with my trainer, I have been able to stick to my fitness plan and have surpassed my initial goal of losing 15 pounds and increasing my stamina in daily activities. She has taught me a great deal about fitness, and most of all how to listen to and work with my body so that I can continue to reach my goals."

Nancy Becker, RN, York ME.
Lost 40 lbs. in one year.



"I spent the past few years going on and off low-carb diets. I would become disgusted when my weight reached a certain point and put myself on a low-carb diet and a schedule of walking for cardio. After dropping 10 or 15 pounds I would let myself slide a little, and before I knew it I would be right back where I started. I just don't find the low-carb thing sustainable for the long term.

I stumbled upon Gina's website one day and knew I needed to get serious about learning how to manage my weight the right way, permanently. When Gina came out for the first visit and explained to me the psychology and physical reasons behind why my low-carb diets and cardio regimen always inevitably backfired, I understood and stopped feeling bad about my 'failures' to do this on my own.

Gina set me up with a very do-able diet plan and introduced me to weight training, which has already begun to totally transform my body. She also overhauled my cardio which was very basic, into a more interval-type program that I can really feel working. After just one session with Gina I felt I had all the tools I needed to finally maintain my ideal body. It's too bad I wasted so much time and energy on what was simply a bad and mis-informed approach. My husband really appreciates what a great mood I am in all the time now that I finally am on the right track."

Kelly Roeder, York Harbor, ME.