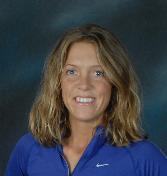 One of the questions we get every summer is, "How to drink and maintain fitness?" Good question! We will teach you how to do it in this article.

Many of us enjoy cookouts and parties during the summer. I have some ideas to share with you as to how to burn calories while partying.

One person out of our family is told to make a healthy dish. Whether it's fruit salad, italian salad, grilled chicken, grilled fish of choice, or sugar free jello, it's nice to have a healthy choice.

For drinks we usually stick to homemade fruit punch and vodka. We chop up some fruit and put it in the drink with either fresh squeeze Tropicana orange juice or pomegranate juice in a big punch bowl.

After a few drinks it gets funny. We play dodge ball, dunk tanks, baseball, big blow up jumping house, pool party, slip n slides, soccer, or take out the super soaker. As long as it is an activity we do it, which means you will be burning calories while drinking. This is a much better way to party than just sitting down talking as drinking tends to slow heart rate down. By staying doing fun things with friends or relatives it's a better way all around for you to stay active while you are at a party. 

If you are going to the beach, pack a big cooler with ice, water, and fruits and vegetables. The fiber keeps you full longer and the produce keeps you well hydrated. While you're on the beach bring a football to throw it around in the water. You can walk or run the beach or break out a paddleball game. Wiffle ball is another favorite. 

So there are many options one can do while having fun in the sun!