Helpful Odds and Ends
Chin-up bars are great for working the back and abs more intensely. Every advanced exerciser should have one at home.




Fitness Balls are a staple for a huge variety of bodyweight exercises.




If you want to get super fancy, you could consider resistance bands, resistance loops, TRX or similar suspension trainers, medicine balls, kettlebells, bosu balls, and other items! I started my home gym collection with just a couple of pieces and added more over time so that it wasn't an overwhelming process.
Home Cardio Equipment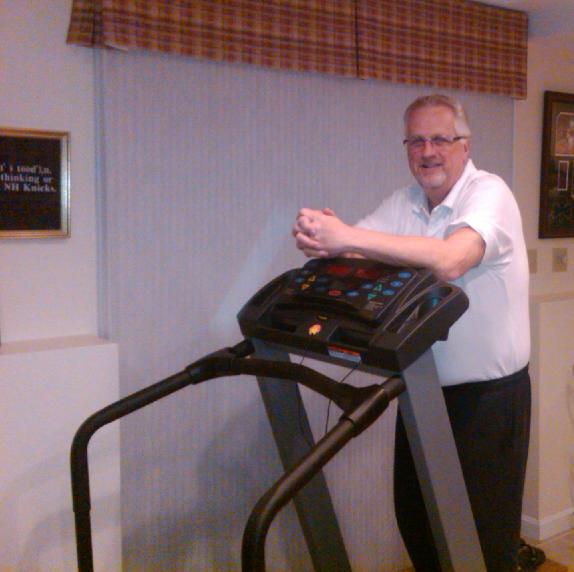 Home gym cardio options include treadmills, ellipticals, bikes, and rowers.
If you're interested in finding out what to look for in home cardio equipment, please visit on one of these links:

Home Treadmills
Home Elliptical Machines

Please contact me if you need more guidance in setting up your home gym.