Help! I need ideas on making eating healthier realistic.
This question was submitted by Christopher Bowden:
"Diet is a huge issue. It's too easy to eat poorly because it's convenient and things taste better. What are some easy, affordable, and tasty ways to eat better with an on-the-go lifestyle?"


This can be a pretty loaded question, because each person has his or her own personal schedule and different cravings to deal with.

However, in general it's good to develop a 'game plan' for the various situations that people can find themselves involved in.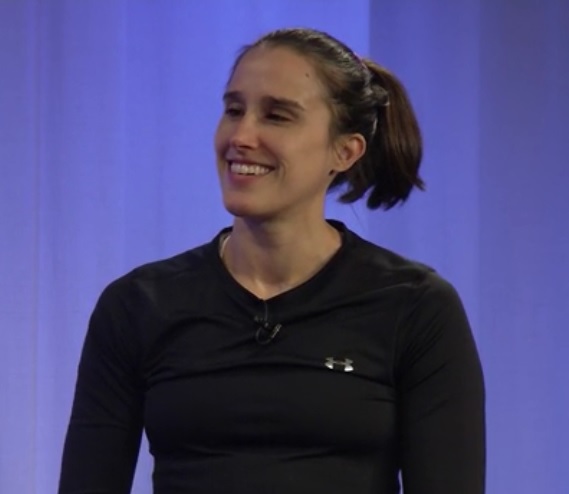 You certainly CAN eat healthy and tasty on a budget!
Battleground #1: The Grocery Store

Everyone knows that it's easiest and most affordable to eat healthy when primarily preparing your own foods at home. Therefore, starting with the grocery store is a logical progression.
Avoid purchasing items that are not the greatest for you. Reason being, you generally will find the opportunity to encounter such items at special events. It's hard to stop at one serving when you have cookies, pastries and chips at home.
What to do: If you must buy snack foods, purchase single serving bags or purchase a larger bag but put everything into zip lock baggies at home. Here are some cocoa-covered almonds in 100 calorie packs, which are a great cravings buster. This link actually gives you 7 boxes each containing twelve 100 calorie-packs, which seems absurd, but they keep a long time and running out is the worst enemy for your healthy eating plan.
Try to make the goal of getting everything you will need for the week in one trip. Huge time saver. Sketch out a plan of which meals you will want and be sure to have all the items on a list. Shop seasonally to save money, and don't be afraid to make small substitutions when things are on sale. Avoid heading to the grocery store when you are in a huge rush or are hungry.
Battleground #2: Special functions
If you are at a place where there is a meal or snacks being served, chances are there will be items there that are 'special' or not everyday things. You will want to eat some of these.
What to do: It's a good idea to survey what's there and pick one or two things to treat yourself to. Try to fill up aside from that on 'healthy' stuff. So, if there are brownies, buttered rolls, and cocktails, maybe decide the brownies would be the most enticing thing and say 'no' to the other stuff. Fill up on any vegetables and lean proteins that are available. If only oil-laden veggies or fattier proteins are available, simply be mindful of portion size.
Many people are torn on whether to show up hungry or full to such events. I find many people try to fill up before the event, only to succumb to the tasty offerings at the event. This simply racks up your calorie intake for the day and can take away from your enjoyment of the event. I don't recommend arriving ravenous—having a small protein oriented snack like yogurt or a hard-boiled egg can take the edge off your appetite without containing excessive calories.
Battleground #3: Those running around moments
As much as you can plan, there will be times when you find yourself having the only option of eating in your car.
What to do: It's good to have non-perishable 'emergency foods' for such times. Protein bars, small packages of raw nuts, beef or turkey jerky, small bags of low fat popcorn, and fruit are good to carry in your bag. If you will need a full meal, try popping by a convenience store—many of them have pre-made salads, string cheese, yogurt, and eggs in addition to heartier items. If you really need something hot, you may need to do a drive-thru. Consider the 3 fast food places you are most likely to use, and google search 'healthy food options' at these locations. Print out what you find and keep it in your car to keep you on track for when you must use a fast food place. Chinese food isn't the worst option if you order your meal steamed with sauce on the side and only order a little. If you get pizza, ask for half cheese and extra veggies. Hamburger on the pizza will add a little more iron and protein.
Click here for our recommended protein bars to carry on-the-go
Although these bars can look expensive, consider what you pay for convenience store snacks or a burger at the drive thru.
Beverages Count Too
As far as beverages go, learn to drink your coffee with less and less cream and sugar, and over time you won't miss it. Keep cans of seltzer or bottles of water in your car. Make a mug of green or black tea with 3-4 tea bags each morning (makes a concentrate) and pour the concentrate plus some water and/or ice into a few thermos bottles to keep with you throughout the day. Add lemon if you like. This helps keep your energy levels up, your mouth busy and your appetite at bay. Many people mistake thirst for hunger, so be sure to load up on fluids throughout the day.
Keep some mints on hand to pop in your mouth after eating especially if you are considering going for seconds or desert. Quite often the mint will send the signal that the meal is over. Alternately, chewing on some fennel seed (tastes a bit like licorice)can be a great meal-ender and helps with digestion. If you are a chocoholic, this is a great time to pop a small square, but be mindful of the portion size.

Finally, consider subscribing to this website,
Hungry Girl
I really wish she would change the name, because men and women alike can benefit from the quick, cheap, convenient and tasty ideas Lisa shares on the daily.
And this goes without saying, but sign up for the Home Bodies e-zine below for more tips!