A Gymnastics Conditioning Plan Gives Your Team
the Winning Edge
Why is a gymnastics conditioning plan so important? There are so many reasons. The main one is that it's one of the only things you can control in gymnastics.
     ...You can't control when someone hits a growth spurt and it                throws off their skills.
     ...You can't control when someone has a bad meet at the                      absolute worst time.
     ...You can't control when someone gets sick the morning of                  Regionals.
But...You can control the conditioning plan. You can control the physical and mental preparation.
The two go together.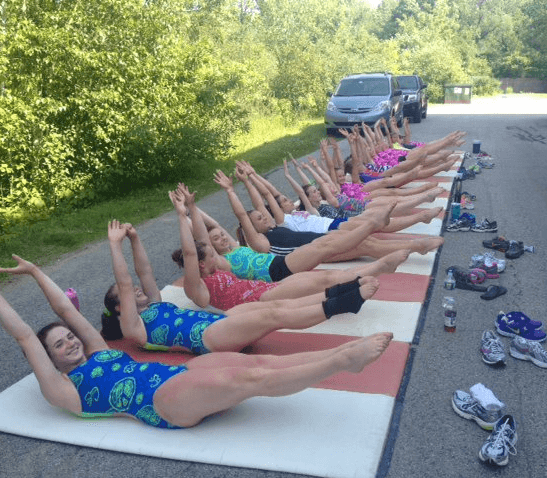 ---
How a Strong Conditioning
Plan will Help Your Team
1. A strong athlete will learn more quickly. The limiting factor when learning many skills is going to be strength. Don't make strength the reason your kids don't pick up skills.
2. A strong athlete will score better. Strong athletes hold better shapes. They are not so gassed during their routines that they can focus on form.
3. A strong athlete will tend to stay healthier. Whether it fewer crashes because the athlete can keep his or her body in control, or nagging injuries that can be prevented with a balanced conditioning plan, strong balanced athletes are less likely to miss time due to injury. Balance means the body doesn't have weak links--you can't always tell by looking.
4. A strong athlete has less fear. Many cases of fear are due to a deep-seeded understanding that the body isn't quite strong enough to handle the skills being attempted. By strengthening the body and gaining experience in the positions demanded, fear is reduced.
What About Flexibility?
Any conditioning program worth it's weight includes a flexibility component as well. Flexibility is also about more than just 'looks.' Flexibility and mobility need to be addressed separately. Mobility is how the joints move. Flexibility is the range they can get to. Both are important for gymnasts. Depending on the gymnast's age and body type, different flexibility and mobility issues need to be addressed. I can offer plans to cover all needs.
1. A more flexible gymnast learns skills faster.  If the athlete's body can easily attain the positions needed, the skill becomes much more achievable and consistent.
2. A more flexible gymnast scores better.  180 leap? No problem. Open hips on your giant? Easy. Good shapes on tumbling? No big deal.
3. A more balanced flexible gymnast stays healthier.  More is not always better. There is an optimal level of how flexible a gymnast needs to be since stability and flexibility are usually two sides of the same coin. We don't want to sacrifice stability in the pursuit of extreme flexibility. We do want to maintain balance in the body, both with left/right side and with upper and lower body.
All plans include a basic flexibility list, with individual tweaks available during your free personal consultation.
Click here to see the full list of Gymnastics Conditioning Plans we offer, or receive a free sample one with the form below!
Ready to Get Serious About Your Team's Conditioning Plan?
---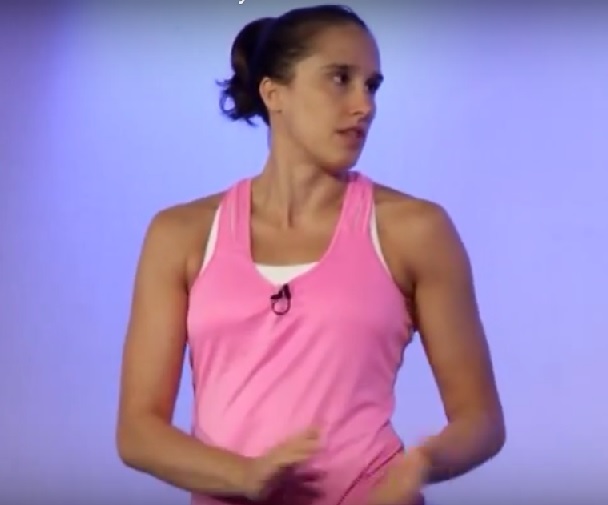 Fill out the box below and we'll rush you a sample conditioning plan you can start using right away (for level 5/6), in addition to options to purchase general plans for each level. We also offer specific customized plans for your team's unique needs. The plans are all created by Gina Paulhus, certified personal trainer and lifelong competitive gymnast. 
While the plans are a single list, they provide a great starting point, and we have programs available to help you as your athletes advance or need the lists changed or updated.