What About Flexibility?
Gina Paulhus competing at the AAU Winter Nationals in the Ladies Division.
Any conditioning program worth it's weight includes a flexibility component as well. Flexibility is also about more than just 'looks.' Flexibility and mobility need to be addressed separately. Mobility is how the joints move. Flexibility is the range they can get to. Both are important for gymnasts. Depending on the gymnast's age and body type, different flexibility and mobility issues need to be addressed. I can offer plans to cover all needs.
1. A more flexible gymnast learns skills faster.  If the athlete's body can easily attain the positions needed, the skill becomes much more achievable and consistent.
2. A more flexible gymnast scores better.  180 leap? No problem. Open hips on your giant? Easy. Good shapes on tumbling? No big deal.
3. A more balanced flexible gymnast stays healthier.  More is not always better. There is an optimal level of how flexible a gymnast needs to be since stability and flexibility are usually two sides of the same coin. We don't want to sacrifice stability in the pursuit of extreme flexibility. We do want to maintain balance in the body, both with left/right side and with upper and lower body.
Ready to Get Serious About Your Team's Conditioning Plan?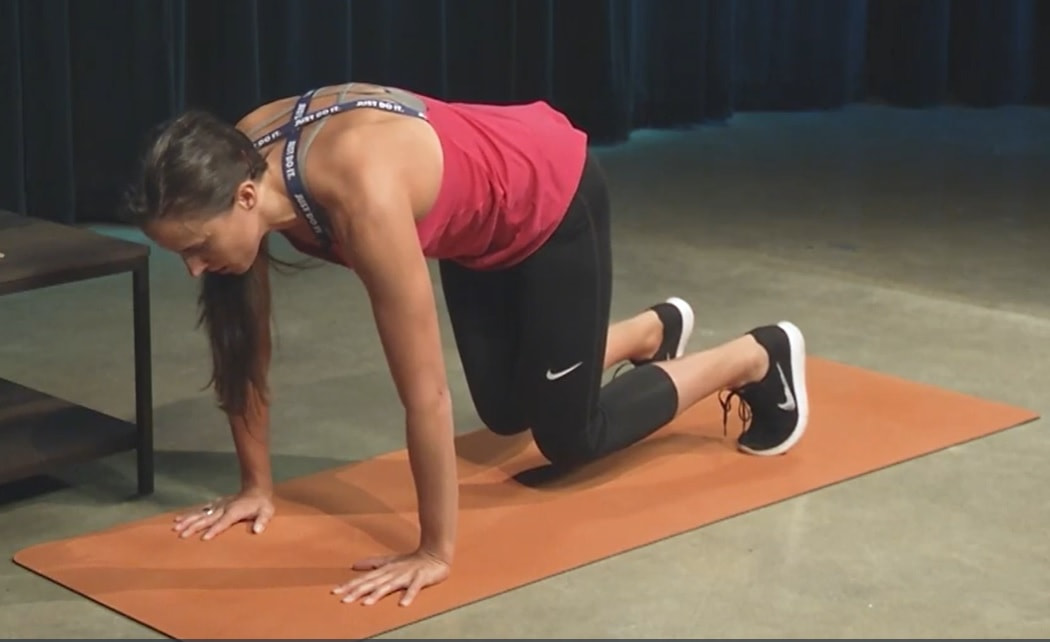 Gina has been a personal trainer and a gymnast for over 20 years.
Start with a Free 15 Minute Discovery Call where you can explain the needs of your team to me and I can let you know what I think is best in terms of next steps. You can book an audio or video call on My Calendar.
If you prefer, you can submit a request for an email price quote for plan construction for your gym or athlete. Simply fill out the form below to get started. We never use your information for anything but the follow up quote.