Gymnastics conditioning plans are one area that a lot of gyms "wing," but at a cost. You would never hire someone off the street to coach your top level athletes. Why, then, would you allow someone who isn't an expert in exercise physiology design your team's conditioning program? Just having been an athlete yourself that did the conditioning your coach gave you isn't enough.
Gymnastics is arguably the most physically demanding sport in the world. The athletes deserve the best information you can possibly gather to optimize their health and results as well as the time they are investing in the sport. 
Why else is having scientifically based gymnastics conditioning plans so important? Well, it's one of the only things you can control in gymnastics.

     ...You can't control when someone hits a growth spurt and it throws off their skills.
     ...You can't control when someone's dog died and her head is somewhere else.
     ...You can't control when someone gets sick the morning of Regionals.
But...You can control the conditioning plan. You can control the physical and mental preparation.
The two go together. When our mind is weak, our body won't be strong and vice versa.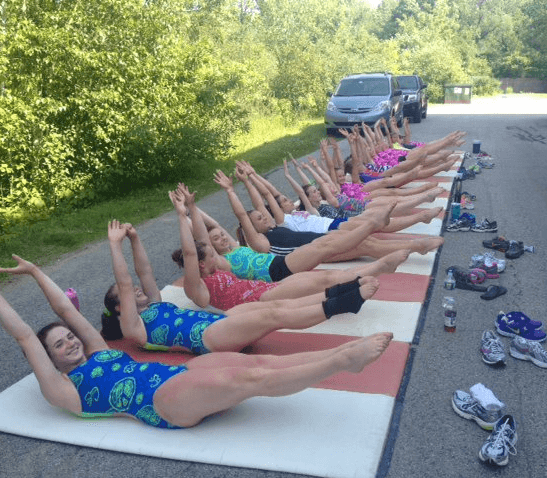 Gymnasts from Atlantic Gymnastics performing their core circuit.