Get Active Socially - With Your Kids
10. Play "follow the leader" with your kids or, if you're feeling silly - on a run with a friend.

11. Use the monkey bars and playground equipment to exercise while your kids are playing. 

12. Let your child choose a different healthy recipe each week and make it together.

13. Have a hula-hoop or jump rope contest in the backyard.

14. Have relay races with your kids.

15. If you have a newborn, meet up with your local stroller exercise group (it's usually free for first-timers).

16. Go toboganning together. Walk up the hills - no lifts!

Get Active Socially - With Your Family
17. Plan a hike or time spent kayaking on vacation.

18. Plan a "wellness day" with your mom or dad (or other family member): bring them along to yoga, and enjoy a healthy meal and good conversation together.

19. Give a family member a fitness-related gift, and show them how to use it.

20. Give your spouse or family member who's trying to get back into shape a guided tour of the grocery store.

21. At your next family picnic, organize a walk with a scavenger hunt.

22. Have a "double date" with your folks. Take an indoor aqua Zumba class with your parents and hubby.

Get Active Socially - With Your Friends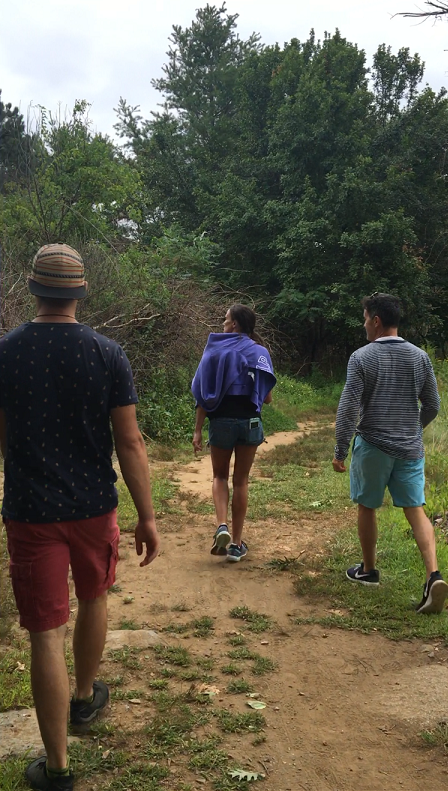 Being active with loved ones makes the time fly by!
23. Be 13 again: come up with a dance routine to a favorite song with a girlfriend.

24. Take a photography hike with a friend.

25. Start a walking book (discuss a book each month while taking a walk) with bookworms who are looking to shape up.

26. Set an exercise goal with a friend, then each create a wish list on your favorite retail site. Buy each other something off the list once you reach your goal.

27. Instead of a "movie night" with the girls, organize a "fitness night" where you try some fun YouTube workouts.

28. Pool together to hire a personal trainer to lead your group though a morning boot camp class.

Stay Active With Your Pet
29. Sign up for a race with your pet, like the Pooch to 5K. Invite other pet-owning friends to participate, too!

30. Sign your dog up for agility training classes. Guide your pooch through the obstacles, and you'll both benefit from a great workout. 
Like this article? Find more like it here.