exercise coaching goes beyond what you get with simply "personal training" services.
exercise coaching gives you direction and accountability, while a personal trainer's job really is simply to put you through a workout.
Of course, many personal trainers integrate exercise coaching into their programs, but then again - many of them do not.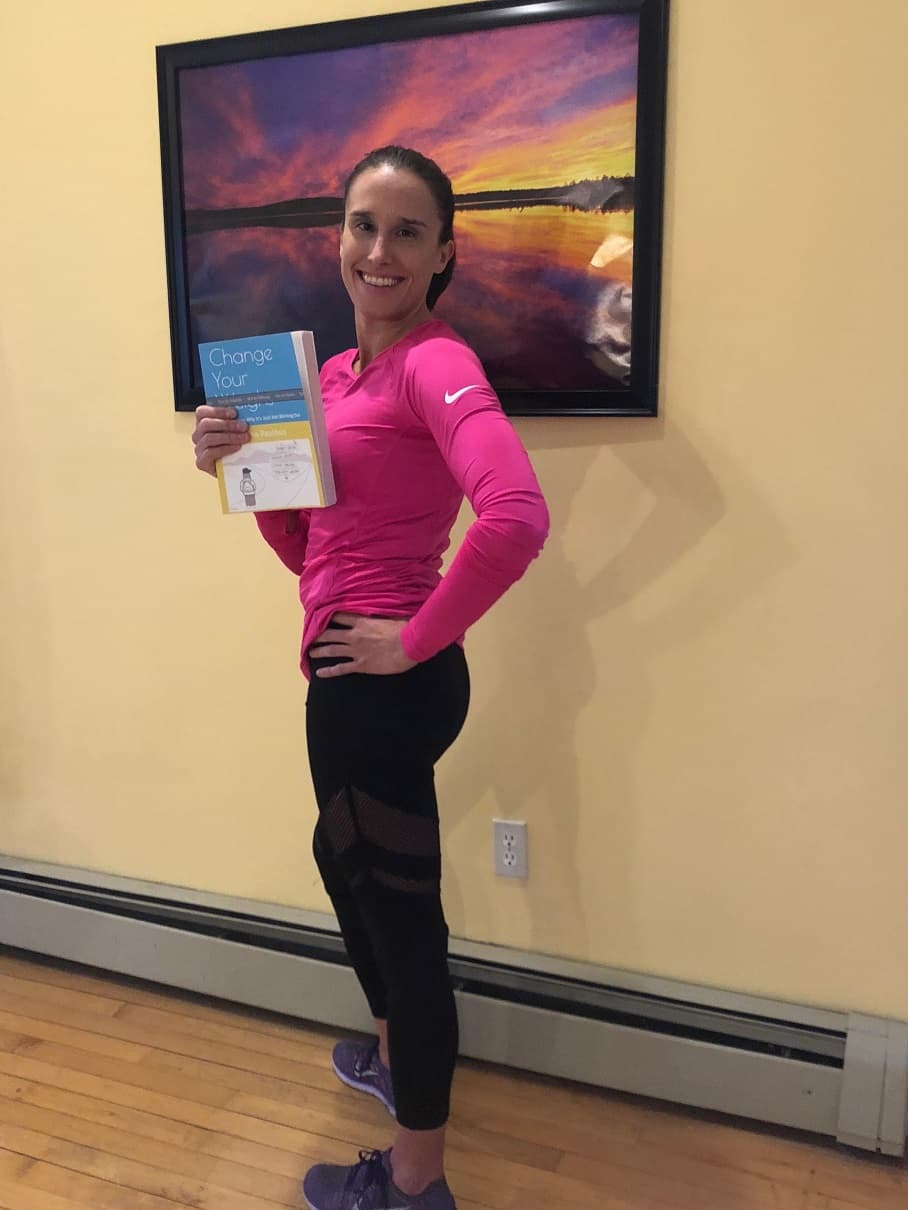 It's no accident that Gina Paulhus is known as the "Home Exercise Coach."
At Home Bodies, we insist that all clients engage in exercise coaching as well as personal training visits. Our trainers take time during each session to check in with you on your overall progress, including what happens outside of the training sessions. 
This is important, because even if you exercise for an hour a day, that still leaves 23 hours that you may actually be sabotaging your progress you had made in the gym, whether you realize it or not.

If you do realize it, you may need help in breaking bad habits and modifying your lifestyle. If you don't realize it, you need to be educated on what needs to be done on a daily basis to reach your goals. Otherwise, you'll just find yourself disappointed if you don't achieve the results you were hoping for. 

the extras you get from coaching
By "coaching," we mean that we are setting a plan for you that may include more than just exercise. We may choose a multivitamin for you to take and check in with you that you are taking it and it isn't causing you any problems. We may suggest a stress reduction technique for you to use when you are likely to turn to emotional eating or skipping a workout because you feel overwhelmed with life. On the exercise front, we may suggest workouts to follow for the rest of the week outside of what you do during your personal training sessions. By having this extra coaching, you will get far more value out of your personal training appointments and be on track to achieve your results as quickly as possible. 
Besides exercise coaching, you may have a need for nutrition coaching, stress management coaching, psychological coaching, or a host of other types of coaching for you to achieve your maximum potential. Luckily, Gina Paulhus has an extensive background in nutrition and psychology. She can also refer out to specialists when needed who she collaborates with regularly. All of the Home Bodies trainers have particular specialties and we sometimes use a team approach if a particular type of coaching is needed for a client to achieve his or her maximum potential.

how much time does it take?
While we sometimes hold a half-hour or hour-long coaching appointment as a separate session, oftentimes just 10 or 15 minutes of an hour-long personal training session is dedicated to coaching time to make sure that the client has the tools to reach his or her maximal potential. We have found that, by spending 45-50 minutes on exercise and 10-15 minutes on coaching, the client achieves far better results than if we spent 60 minutes on exercise and no time on coaching. For that reason, we insist that we spend some time during most training sessions talking with you and giving suggestions on what you can do outside of the personal training appointments to achieve the results you've been hoping for. 

hiring outside help
Some of my personal training clients have chosen to hire outside coaches who are not personal trainers to work with them more extensively on coaching in particular areas. These individuals are specialists in the coaching field and have education and certification in coaching.

As I mentioned, Home Bodies personal training visits include coaching as part of the personal training appointments, but it is usually limited to 10 or 15 minutes during your personal training appointment or your exercise program design appointment. Many people can achieve great results with this amount of coaching and the level of coaching expertise that we offer.

For those who know they need lots of help to succeed with permanent weight loss, I recommend our exercise coaching sessions. Please fill out the form below for a price quote.
virtual video coaching is available as well as in-person, depending on your area!