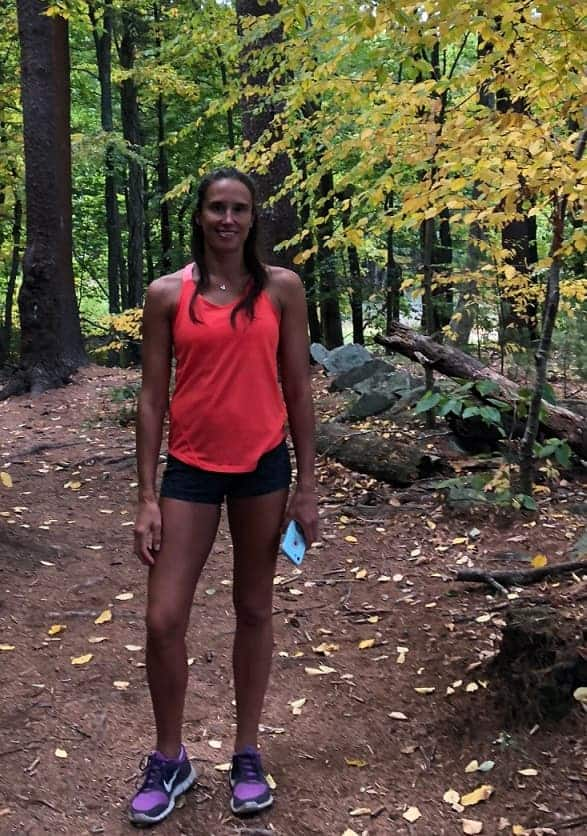 Learn why you can't sleep while dieting...and what you can do to help yourself.
Trainer Gina's Answer:
I 100% relate to this question! The feeling that I can't sleep while dieting is by far the worst part of trying to shed weight, at least for me. It's a self-perpetuating cycle too, because when I can't sleep when dieting and therefore get less sleep, my hunger gets more out of control. Ahh!

However, the good news is that I have worked through this problem and I have some solutions for you. I am willing to bet they will help! I will share them in order of importance from my knowledge as well as first-hand experience.
1. Be Sure You Have Sufficient Fiber Intake
This one for me is the biggest! When I don't have enough fiber in my system, it really makes my stomach growl at night which keeps me up. The cool thing about fiber is that it doesn't leave our body instantly once it's ingested – it tends to stay in the digestive tract for around 24 hours. So, the fiber you eat at breakfast will still be helping you out as you sleep that night! Aim for at least 30 grams per day, but you can go for twice as much if you like. Just be sure to build up your intake slowly. If you go up all at once you will likely experience digestive distress. One of my favorite sources of fiber is Raw Rev bars. I absolutely love them! Quest bars are another great source. Otherwise, you can fill up on beans, whole grains, nuts, fruits and vegetables to fortify your fiber intake.

2. Don't skimp on fats - especially right before bed.
Fats help slow down the speed in which we digest food. This will mean that your stomach won't feel as empty as you sleep. Now, when I say "stomach" I am referring to your gut – if the food is out of your stomach but into your small intestine, that's perfect. That way your body is still receiving nutrients even while you sleep. If you have a bit more fat later in the day versus earlier that will serve you well during sleep. At the bare minimum, be sure that your final meal or snack has at least 6 grams of fat. That's the amount you need at a minimum to get the benefits.

3. Be sure your last meal or snack of the day contains at least 15 grams of protein - 20 grams is better.
Protein is another agent that helps food be digested a bit slower so that your blood sugar doesn't crash. Protein works particularly well in this way when paired with fat. If you need ideas on how to get that much protein, check out our protein ideas page.

4. Avoid carb-heavy foods, especially eaten on their own, several hours before bed.
Simple carbs have the opposite effect as fat and protein – they cause our blood sugar to spike and then crash, leaving us hungry. Carb heavy foods include popcorn, candy, ice cream, oatmeal, crackers, nachos, and beer and wine. If you must eat them, be sure to pair them with a protein.

5. Be sure you're drinking plenty of water! 
Our body quite often sends hunger signals when it's really thirsty. A great starting goal for adults is 64 oz. per day, however you should try to work your way up to at least half of your total body weight in lbs., plus a bit more if you exercise heavily. However, to help with sleep be sure that you finish the majority of your water intake several hours before bed so that you don't have to wake up to pee.