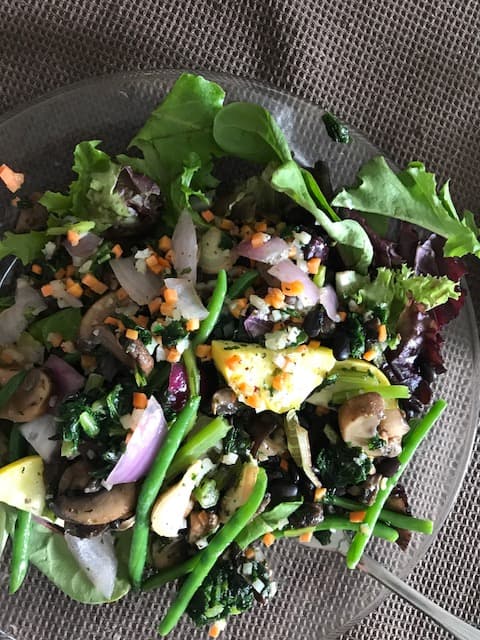 Our black bean salad recipe is a huge hit every time we make it! This black bean salad will satisfy everyone from the vegan to the meat eater due to it's rich taste and filling nature.
This is a super-easy recipe that is perfect for summer or for those times when you want a refreshing but filling meal.
1.  Boil 1/2 cup of raw black beans in water for 25-30 minutes.
2.  In a stir fry pan, add olive oil, Italian seasoning and Turmeric. 
3.  Chop 2 slices of a red onion to place in pan, 4 slices of fresh ginger very fine as well.
4.  Chop 4 slices of fresh yellow squash, place in stir fry pan, along with a small handful of frozen portabella mushrooms, a frozen sweet potato/ cauliflower mix and frozen kale. Sauté lightly. Strain when done. 
5.  On a plate, place a small handful of organic mixed greens.
Serve all ingredients over organic mixed greens when they are done.