Sick of your usual bike interval workouts? This new workout can be performed on an exercise bike, a bike outdoors, on an elliptical, on a treadmill, or running outdoors.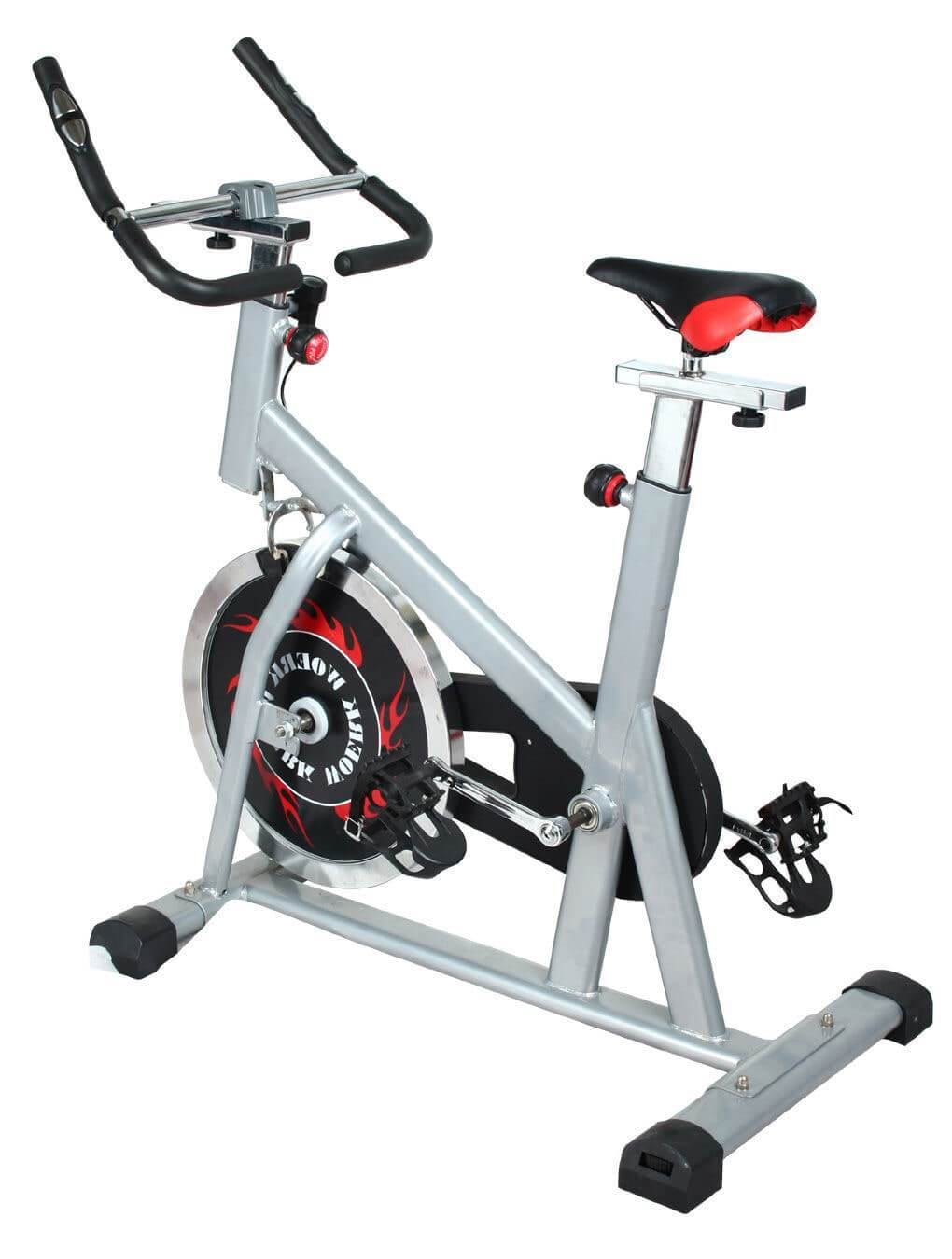 Our brand new bike interval workout will be sure to turn up the heat for your cardio!
Let's Get Some Definitions Straight.
The warm-up should be easy enough that you could comfortably talk during it. Exertion scale: about 4 out of 10.

The sprint should be hard enough that you feel like it's gonna kill you. Exertion scale: about 9 out of 10.
The active recovery should be slow enough that you can regain your breath before the next sprint. Exertion scale: about 3 out of 10.
The Workout
min. 0:00 - 5:00  warm-up

min. 5:00 - 5:40  sprint
min. 5:40 - 7:00  active recovery
min. 7:00 - 7:40  sprint
min. 7:40 - 9:00  active recovery
min. 9:00 - 9:30  sprint
min. 9:30 - 11:00  active recovery
min. 11:00 - 11:30  sprint
min. 11:30 - 13:00  active recovery
min. 13:00 - 13:20  sprint
min. 13:20 - 15:00  active recovery
min. 15:00 - 15:20  sprint
min. 15:20 - 17:00  active recovery
min. 17:00 - 20:00  cooldown