Protein Bars: Our Top Picks
Protein bars are formulated to be the perfect meal or snack, all wrapped up in a quick and easy bar. It is easy to take them with you to work or school or anywhere that you need to get your protein or satisfy your hunger in a healthy way. The key is to choose the amount of carbs and protein that's best for your goals and to balance out the rest of your regular diet. Some protein bars are more protein-focused, and others act more as a full meal replacement.

So which bar is right for you? If you are just looking to stay healthy and build strength, you can choose a bar that contains more fat and carbohydrate along with the protein. If you are trying to lose fat, you will most likely want a lower carb, lower calorie bar that still offers plenty of protein. 
These bars are higher in fat than some of their competitors, but they still offer a decent amount of protein and their big benefit is that they are made from raw ingredients. They offer a bunch of yummy flavors. The peanut butter flavors have the highest protein.

Disclosure: I only recommend products I would use myself and all opinions expressed here are our own. This post may contain affiliate links that at no additional cost to you, I may earn a small commission. Read full privacy policy here.
These bars are higher in protein and lower in fat than the Raw Rev. They are, however, more processed. They will be fine to include in most diets in moderation.

Protein Powder for Shakes: Our Go-To Brands
I said earlier that I recommend protein powders over protein bars because they generally offer higher-quality nutrition. Because powders are not concerned with maintaining a solid consistency, they can be produced without as much in the way of added fat, sugar, or sugar alcohols.
Buyer Beware
Be careful of ingredient labels that give a trademarked name to a "proprietary blend" of ingredients. This language allows the manufacturer to group the ingredients together within parenthesis and make it appear that this blend is in fact superior. In reality this allows them to take an ingredient within the blend that might be included only in tiny amounts and list it first on the label, creating the illusion that this is the most abundant ingredient within the package. This can disguise the true quality of the blend of proteins, misleading you into thinking you're consuming more of a particular type of protein. 
Protein powders that are high in protein with minimal carbs are generally preferred because most people get carbs from plenty of other sources, while protein is harder to come by. Moreover, protein is a "thermic" nutrient, meaning that it burns energy as it's broken down moreso than fat or carbs.

Here Are Our Favorite Dairy-Based Choices When Adding More Protein to Diet
I won't do dairy unless it's grass-fed and organic.





Here Are Our Favorite Plant-Based Choices
This one is relatively low in calories and a pure protein supplement.
This one functions more as a full meal replacement because it contains more carbohydrate, fat and fiber as well as more vitamins and minerals:
You may add fruits, vegetables, nuts, and other add-ins to your shakes. But keep in mind that those will contribute extra calories without adding much more protein. The leanest shake is going to be made plain with water. Milk whether it be dairy or another type can add some texture without bumping the calories up at on. They powders are designed to taste fine as a stand-alone. But you also want to be sure you're getting enough fruit and vegetable in each day too, so take that into consideration.
The Bottom Line When Adding More Protein to Diet
Remember, real protein-containing foods work perfectly well for your protein intake - but if you're not getting the recommended 0.8 grams per pound of bodyweight every day, you will benefit from adding more protein to diet via a supplement.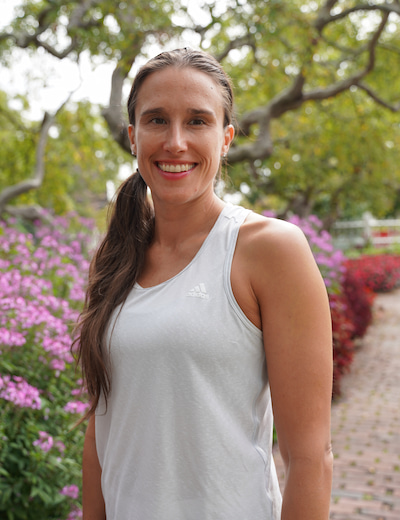 Adding more protein to diet is a worthwhile endeavor - we can figure it out together!
When choosing your product, make sure you keep your personal goals and personal preferences in mind. If you aren't sure which protein supplement, if any, would benefit you, Schedule a Free 15 Minute Discovery Call or Book a Session with our Certified Nutritionists and we can help.