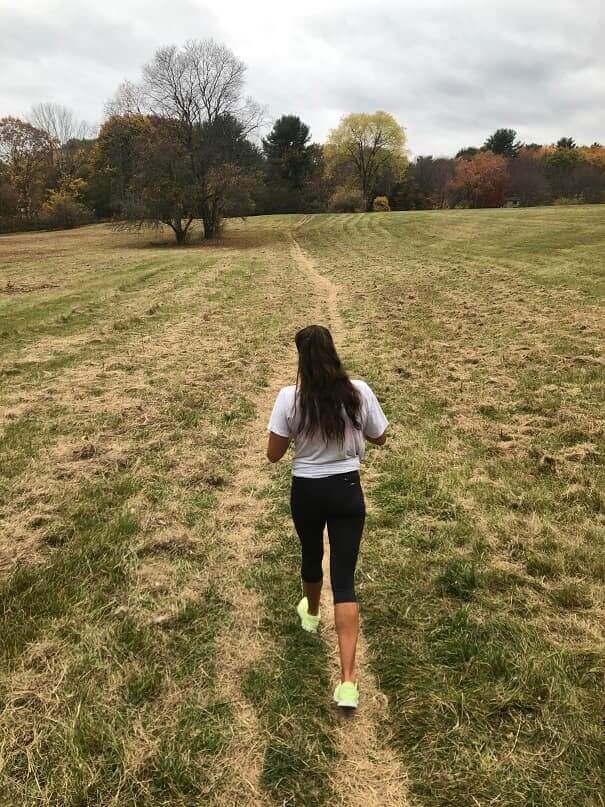 These cardio workouts you can do outdoors will amp up the enjoyment - without sacrificing results!
Cardio workouts you can do outdoors are a wonderful thing - you get to be outside all while getting your workout done. It's more stress-reducing for the average person than the gym, there is usually less of a time commitment involved, AND it's cheaper. What's not to love?
However, one thing that a machine can do for us is keep us accountable. You can use a pre-set program on a machine which helps you resist the temptation to "phone it in." For some, they are more motivated to work out harder on a machine because it's a "real" workout. However, for others the opposite holds true. Others find that they are so bored on machines that they don't work as hard as they could.
The other thing you have to look at is how vigorous your workout is. When outside, there can be so much to look at and see that sometimes we end up letting our heart rate drop. Other times, you may have to wait as a crosswalk before crossing the street. Things like that can really impact on your cardio benefit.
The biggest issue I see however is that people simply don't know what to do when they are outside, which means their workout intensity isn't what it could be. I have three sample schedules below for you to follow, no matter which type of cardio outdoors you prefer.