*Note: Participants needed to enroll separately in each contest category to compete in more than one contest. Although two individuals (Leah Rogers and Mary Desmarais from the Body Transformation Category) lost more weight than the winner of the Weight Loss Category, because they did not enroll in the weight loss contest, they did not receive a placement in that category.


Transformation Contest Winner and GRAND PRIZE winner for the 2008 Body Challenge: Leah Rogers
Leah Rogers of Cambridge, MA lost an amazing 37 pounds and gained lots of strength during the contest. She lost 6 inches from her thighs, 7 inches from her hips, and 6 inches from her waist! Leah did at least one hour of cardio every day, adhered to a low-carb, low-fat diet, and performed weight training for four hours each week.


Most Improved Transformation:
Mary Desmarais
Mary Desmarais of Rochester, NH took off 39 pounds with cardio and dietary changes. She would now like to focus on adding weight training into her routine to improve her body's tone and help her lose the rest of the weight.


Fastest Time 5K Winner: Darlene Mack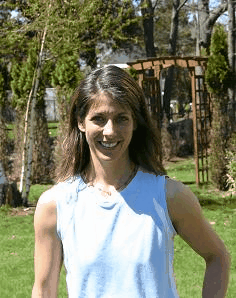 Darlene Mack of Lynnfield, MA finished her 5K (3.1 miles) in an impressive 21:09! This is a faster time than many males who race the 5K! Go Darlene!


Most Pounds Lost Winner: Robin Leblanc
Robin Leblanc of Derry, NH took of 22.7 pounds in the contest. She has been working extremely hard with her training and it shows! Robin is simply glowing with good health and pride for what she's done so far.


Most Improved Weight Loss: Cheryl Delfossi
Cheryl Delfossi of Milton, MA went from 145 lbs. to 129 lbs. at a height of 5'5." She achieved her goal weight--and those last pounds are the most challenging to take off! Congrats!


Most Improved 5K Time: Heidi Nicholson
Heidi Nicholson of Boxford, MA shaved more than three minutes off her 5K time from 31:44 to 28:09. Anyone who's tried to improve his or her 5K time knows how hard this can be! Great job Heidi.


Come join us at the Home Bodies Awards Dinner on Wednesday, July 23 to meet these inspirational Home Bodies clients! Contact us for details.